SEO has improved lately, after Google algorithm updates in 2013 and 2014.
One of the important on-site SEO tips for 2015 is doing keyword research properly.
So if you come to this blog, for finding key tips to keyword research, you are on the right track.
Let me be honest with you. I'm not a rags to riches story. I earn around $100 to $150 from Adsense income through my blogs. So I don't have sufficient proof to show that my SEO tips work.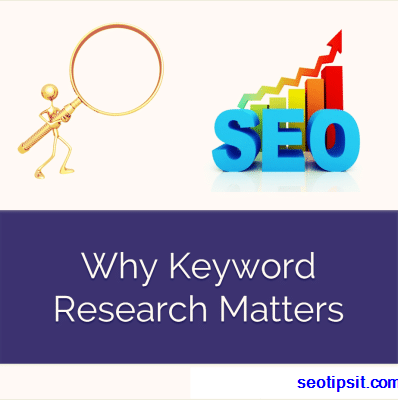 But most of my knowledge is gained from other forums and blogs. One such rapid progressing SEO blog is backlinko.com.
Today I'm going to share few tricks which worked for me. These can be helpful to you if you practice with wisdom and common sense.
Find out a Great Niche (Accidentally you can stumble on it!!!)
Find the Right Keyword Research Tools
Find the Right Techniques to Spend Less Time in Doing Analysis
Make a note of your work
Don't use over-optimization strategy for Targeting Content
Just use the KISS principle
To share an experience with you, Health Niche has a lot of potential to find great keywords. I just found out by accident.
I started blogging with one niche in my initial days.
But the results were not that great.
So I decided to start multiple-niche blogs. That too didn't survive.
But unknowingly, one of the niches paid off.
Read More :- How to Create Backlinks without Spending a Dime (For Beginners and Bloggers)
Take my words! Today's SEO is something only for the big brands. That is people who can spend lot of money and do viral marketing.
If you are a beginner and small-time blogger like me, the only chance for you to rank higher in Google is just "sheer luck".
Otherwise, you have to produce 2000 words content on a regular basis which is unique and useful.
Find out a Great Niche (Accidentally you can stumble on it!!!)
You need to start somewhere to create your own blog. For this you need a strategy. First find some markets where the consumer is likely to buy something.
Or else you can find content where the readers are interested to find your information. Just plugging in some keywords in the GKP, will not help you create keywords for your niche market.
You got to create some niche clouds using some mind-mapping software, if possible. Otherwise, you can just take pen and paper and write a few ideas on which you tend to progress your blog.
Then you need to create some buyer personas. This is one of the good ideas to identify other niche markets where the potential customers are likely to be present.
Your keyword research should be reflected in the buyer persona which includes the following details of the audience like :
gender, age, approximate income, hobbies and interests, weaknesses, what are their goals etc.
This will help to come to terms with keyword research. Here you will get ideas where you have missed in the cloud-mapping technique.
Find more :- [Case-Study] How to Improve Adsense Earnings and CPC and CTR in 2015 even if traffic is less than 1k per day
Next is to find some keyword ideas from forums. The best way is to use Google itself. You can use search strings like the following.
"keyword" + "forums"
"keyword" + "forum"
"keyword" + "board".
For example, if your niche is finanancial market, and your keyword is "stock market gains" : You just have to type that keyword in quotes and with that "forums".
This will find many forums which have similar keyword topics. Or else, you can use BoardReader.com which is a search engine for forums.
Certain sections and topics in the forums are your next target of article creation.
Wikipedia coud be another source for niche-market creating keyword ideas. Type in the primary keyword in the search box. Then look for the contents section of the page. Then look at the sections of the page. These all give you broader idea on your keyword research.