I started blogging in 2008 and created several websites under <strong>Palla's Blog Network</strong>. I am a post-graduate of Civil Engg. from one of the esteemed institutes, <strong>IIT Kanpur</strong> in <strong>India</strong>. Very well versed with <i>Natural Link Building benefits</i>.
My Story …
I belong to a vibrant city in India, called Visakhapatnam. I am happily married to Venuka and have twin daughters. Both are 5 years old and going to school.
I started my journey as an Assistant Systems Engineer in Tata Consultancy Services (TCS), the top-most software giant of our country. I served the organization for 2 years, before I was diagnosed with Thyroid and Diabetes.
My Social Profiles:
My Hawkish side …
In 2001, I had to leave my job due to several health complications. I attended several job interviews for the next 3 years. But I was not successful in any of them. It included visiting Bangalore, Hyderabad and taking telephonic interviews. Then I worked in a software company near to my home in Vizag, as a night-shift software developer, but could not continue for long.
Next 5 years, I had to fight several mental and physical ailments due to which I could not concentrate on anything.
My Dovish side …
In 2008, I shifted gears towards teaching. I became a Professor of Civil Engineering in different engineering colleges. This continued for the next 10 years.
Then in the same year, I started googl-ing for online earning opportunities. It was an uphill task, as I did not know anybody at that time, but had to research on my own. I found Google Adsense as one of the money making friend as a blogging beginner.
I started to blog on Blogger initially. In 2008, I was accepted into Google Adsense very easily. I clicked on my own links and my account got suspended. Then I realized, I had to go the normal path.
I started a Technology and Microsoft blog in 2010. I again applied for Adsense and got approved. This time I was cautious. Initially I did not get much traffic and very less revenue like $5 – $30 per month. At the same time I created several other blogs on Tech, Health, Travel, Motors, Gadgets etc kind of niches.
In 2012, I sold one of my blogs for $1400. Then it was a big deal. Though SEO process was different at that time and easy to rank, I did not know the tips for beginners and bloggers. I had to find my own way using greyish techniques.
Luckily in 2016, my health niche blog fetched me $5800. Along with it another blog was sold for $800, which did not generate much revenue.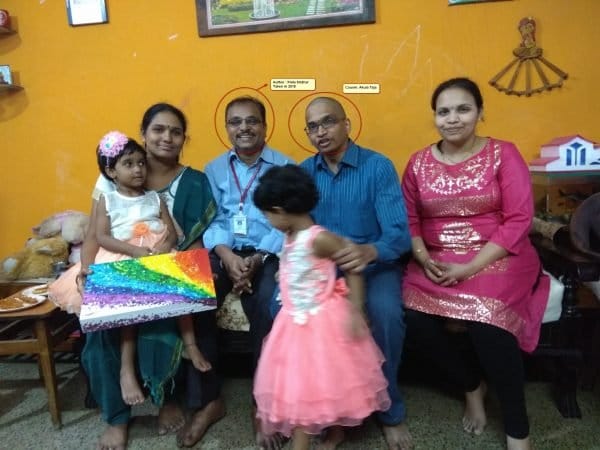 In 2019 …
There are currently 16 websites registered under my account. I research the Internet for <strong>SEO trends, Google Adsense, On-page and Off-page optimization, LSI and High CPC Keywords, SEO Tools like SEMRush, Ahrefs etc, Google Algorithms like RankBrain, Hummingbird etc, User Intent and Topical Research. </strong>
I write posts on <strong>how to increase traffic</strong> and <strong>make money online</strong> strategies for Beginners and Bloggers. Though some posts are written with SEO point of view to get more organic traffic, some of them are simple case-studies. These are posts written with user intent and focus on content.